Cambridge Haematology Limited is a private medical partnership operating out of the GenesisCare Centre Cambridge.
The partners are Dr Charles Crawley and Dr George Follows, both consultant haematologists at the Cambridge University Hospitals NHS Foundation Trust.
They see and treat patients with a range of blood disorders, including abnormal blood counts, and blood cancers such as leukaemia, lymphoma, Hodgkin's Disease, myeloma and myelodysplasia. We see patients from across the East of England, the UK and from overseas.
Patients receive outpatient therapy such as blood transfusions and chemotherapy on the specialised Oncology Day Unit at the GenesisCare Centre and inpatient treatment and outpatient therapy at the Nuffield Hospital, Cambridge.
Dr Charles Crawley
BSc MD FRCP FRCPath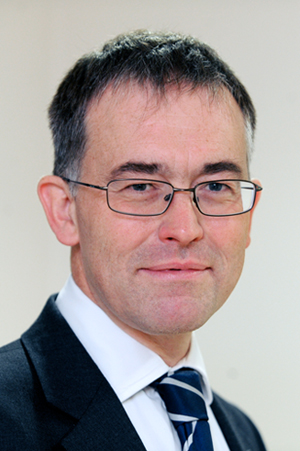 CLINICAL AVAILABILITY:
Weekly Wednesday 15:30 - 19:00
Dr Charles Crawley is the clinical director for Haemato-Oncology at Addenbrooke's and the program director for the Cambridge Blood and Marrow Transplant Program.
He trained medicine at St George's, University of London. He undertook postgraduate training at St Bartholomew's Hospital and the Hammersmith Hospital follow by a Transplantation Fellowship at Hutchinson Cancer Centre, Seattle, USA.
He moved to Cambridge to take up his current post in 2003. Specialist interests include haematopoietic stem cell transplantation, myeloma and acute leukaemia and is principal investigator in a number of trials of novel stem cell therapies and therapies for myeloma.
He is a member of the NCRI myeloma subcommittee and has been on the board of the British Society of Blood and Bone Marrow Transplantation for the last five years. He is currently Chair of the Drugs and Therapeutics Committee.