Cambridge Haematology Limited is a private medical partnership operating out of the GenesisCare Centre Cambridge.
The partners are Dr Charles Crawley and Dr George Follows, both consultant haematologists at the Cambridge University Hospitals NHS Foundation Trust.
They see and treat patients with a range of blood disorders, including abnormal blood counts, and blood cancers such as leukaemia, lymphoma, Hodgkin's Disease, myeloma and myelodysplasia. We see patients from across the East of England, the UK and from overseas.
Patients receive outpatient therapy such as blood transfusions and chemotherapy on the specialised Oncology Day Unit at the GenesisCare Centre and inpatient treatment and outpatient therapy at the Nuffield Hospital, Cambridge.
Lorraine Sizer 
Haematology/Oncology Manager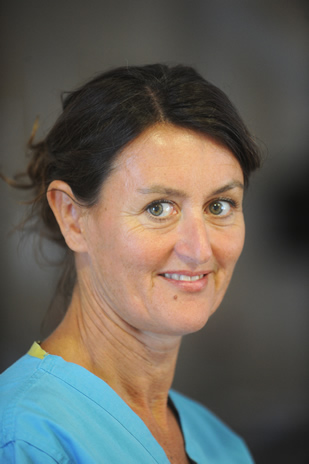 Lorraine is the Haematology and Oncology Manager for the Cambridge Haematology Partners, she oversees all patient care and staff development. 
After qualifying from the Royal London Hospital in 1990, Lorraine went on to become a ward sister at Addenbrookes, later managing chemotherapy units and assisting in a number of bone marrow transplant research projects.  Since joining the Oncology team at Cambridge, she has also been completing her MSC in Cancer Nursing at the Royal Marsden. 
Lorraine has expertise in all haematological disorders including Leukemia, Myloma and Lymphomas. Through previous research projects she also has specialist knowledge of bone marrow diagnostic investigations and transplants. 
RGN Level 1 from the Royal London Hospital, 1990.
BSC Hons in Cancer Nursing from the Royal Marsden, 2009.
Currently completing MSC in Cancer Nursing at the Royal Marsden. 
Lorraine's team comprises of four Haematology Specialist Practitioners: Sree Amminiamma, Catherine Powell, Katharine Child and Rebecca Davies and one Chemotherapy Specialist Practitioner: Jane Littlechild. All nurses are qualified in chemotherapy administration and have done extended studies in Haematology and Oncology.