Cambridge Haematology Limited is a private medical partnership operating out of the GenesisCare Centre Cambridge.
The partners are Dr Charles Crawley and Dr George Follows, both consultant haematologists at the Cambridge University Hospitals NHS Foundation Trust.
They see and treat patients with a range of blood disorders, including abnormal blood counts, and blood cancers such as leukaemia, lymphoma, Hodgkin's Disease, myeloma and myelodysplasia. We see patients from across the East of England, the UK and from overseas.
Patients receive outpatient therapy such as blood transfusions and chemotherapy on the specialised Oncology Day Unit at the GenesisCare Centre and inpatient treatment and outpatient therapy at the Nuffield Hospital, Cambridge.
Dr George Follows 

MA, BM, BCh, PhD, FRCP, FRCPath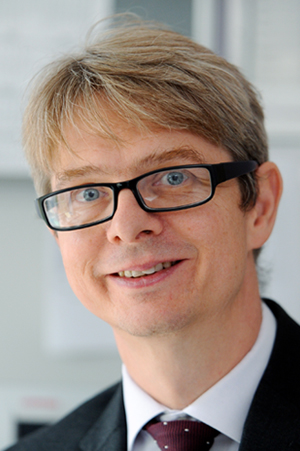 CLINICAL AVAILABILITY
Monday 15:00 - 18:00
Tuesday 08:00 - 12:00
Friday 08:00 - 12:00
In 2004 Dr Follows moved to Cambridge as a LRF Bennett Senior Clinical Fellow and Honorary Consultant Haematologist. In 2007 he was appointed the Lymphoma / CLL Clinical Lead for Cambridge and the Anglia Cancer Network. He has a number of appointments at regional and national level including the chair of the UK CLL forum and Clinical Lead for Research for the West Anglia Cancer Research Network. He chairs the National Hodgkin Lymphoma Guidelines Panel.